Floral Ink Glass Art Lamps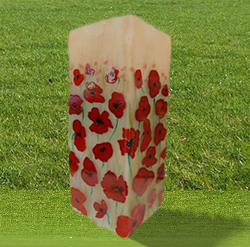 This beautiful range of hand glass painted lamps are now available to purchase online! These stunning lamps have proved extremely popular through our gallery. They are all individually hand painted by Serena and, as such, are all completely unique.
If you would like to place an order online, please be aware that the lamp you receive will differ slightly from the images below. Should you prefer your own choice of colours, why not commission Serena to produce a lamp just for you. We carry a wide variety of colours and there is no additional charge for this service.
Please feel free to contact us at any time, to discuss your individual requirements.
Please browse the range of lamps above and should you wish to purchase one or more, then please make your selections from the drop down menu below....